Golden dawn: Cupola hoisted atop Hundertwasser art centre in Whangārei Town Basin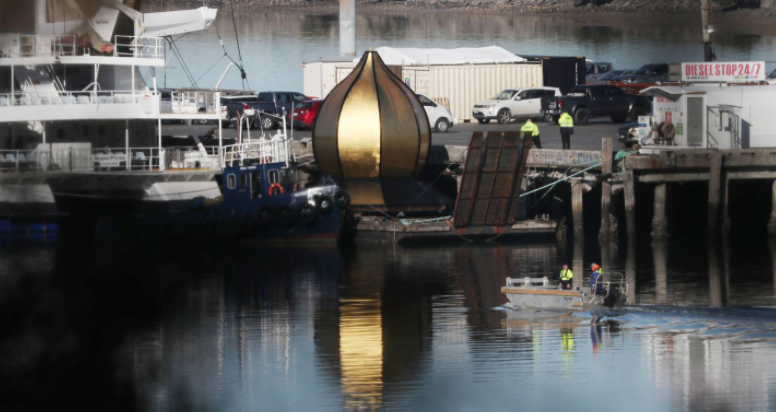 Pride and pure awe were among the emotions of the crowd who spilled around Whangārei's Town Basin this morning to watch what has been marked as a momentous occasion in the city's history.
There were also many fighting back tears.
Whangārei's Hundertwasser Art Centre has received its golden crown.