Step inside and journey into the world of painter, ecologist, architect and visionary Friedensreich Hundertwasser.
The Hundertwasser Art Centre is open 7 days a week from 10am - 4pm seven days a week (closed Christmas day and Good Friday).
There are multiple spaces to explore including the Hundertwasser in New Zealand exhibition which houses the largest collection of his artworks outside of the Vienna.
Please allow at least 1 to 1- 1/2 hours for your visit, tickets are valid for the day.
Experience architecture in harmony with nature and individual creativity.
A ticket is required for admission to the Hundertwasser Exhibition, Afforested Roof and Wairau Māori Art Gallery.  You may buy a ticket to experience it all or buy a separate Afforested Roof or Wairau Māori Art Gallery ticket. Book online in advance below or at the door on arrival.
Adult: $25.00
All adults from 18+
Whangārei Adult: $20.00
Discounted entry for locals in recognition of Whangārei District ratepayer's support. Proof of residency required for entry, i.e., utility bill.
Adult 65+: $20.00
Entry for adults over 65 with identification.
Child: $15.00
Entry for children 5-17 years. Children under 12 must be accompanied by an adult.
Family Pass: $65.00
2 adults and up to 3 children
Guided Tours: $20 + Admission fees, Every Thursday & Friday 11am and Saturday & Sunday 2pm
Private Group Guided tours: $20+Admission can be booked 7 days a week. Email in advance enquiries@hundertwasserartcentre.co.nz or call 09 430 4230.
NEW Afforested Roof only: $10 - half price for WDC residents with proof of address
NEW Wairau Māori Art Gallery only: $10 - half price for WDC residents with proof of address
The MuseumShop has a beautiful range of goods imported from Europe including Hundertwasser-designed porcelain and authentic prints. There are also handpicked, locally sourced items inspired by nature, art and creativity. Discover a stunning array of art, jewellery, stationery and homeware items as well as books and gift ideas. MuseumShop open 7 days 10am-4pm, free to enter from the main door.  
You are welcome to visit the Hundertwasser Art Centre as a group. If you are visiting us with more than 10 people, we recommend you secure your tickets in advance. You can also book a private group tour.

School groups 
We welcome all Schools and Kura. For more information about our School/Kura Programme and to make a booking click here.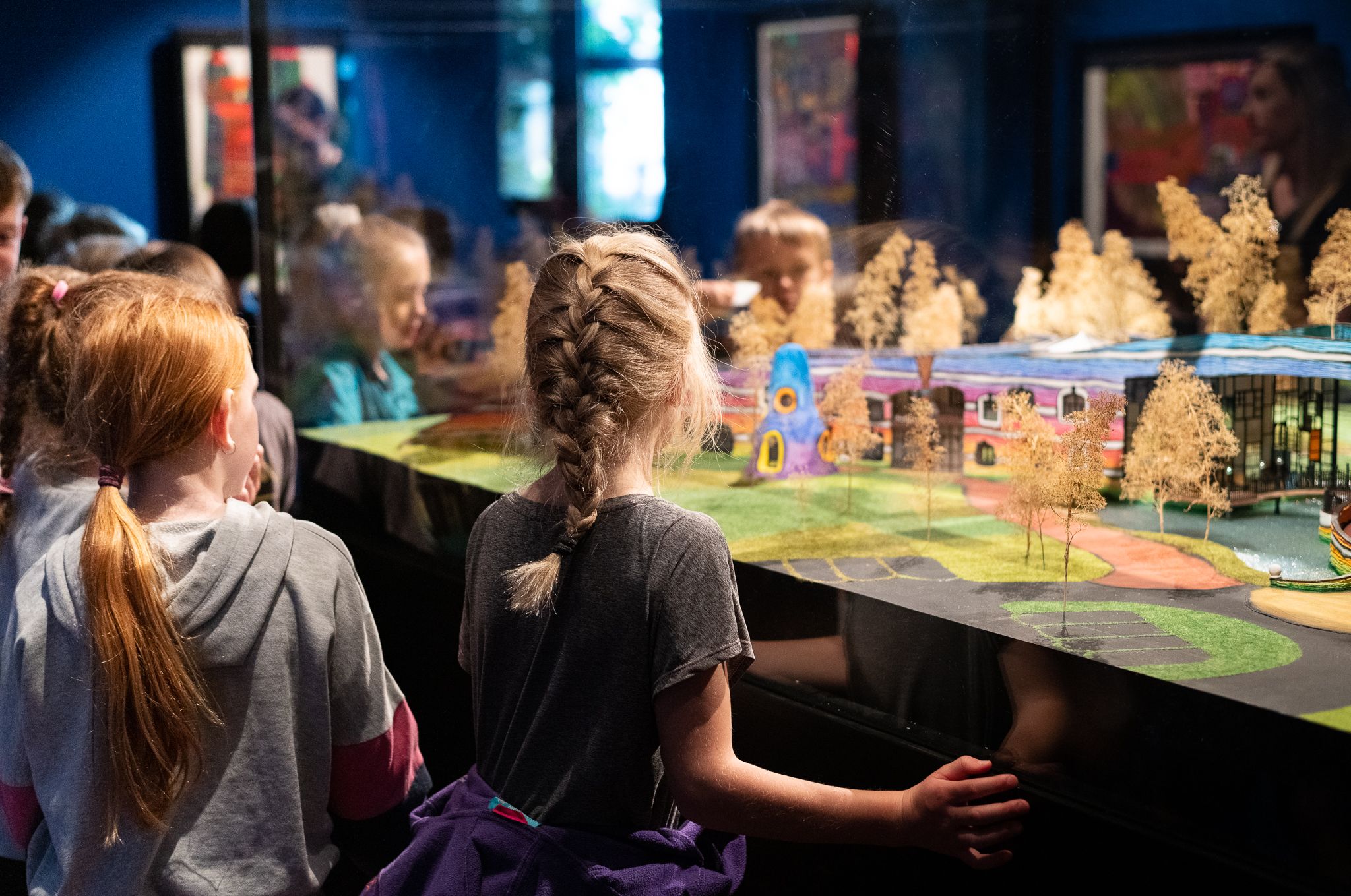 Getting Here
Just two and a half hours' drive from Auckland CBD, you'll find us in Whangārei's picturesque Town Basin. Turn off State Highway 1, once you reach Whangārei follow signs for the Town Basin.