Membership and Circle of Supporters
We have launched an exciting new Membership programme for art and nature lovers to celebrate the work of the Hundertwasser Art Centre with Wairau Māori Art Gallery.
Your membership helps support the work we are doing to deliver social and economic growth for the benefit of the people and our region.
Join our Membership programme and gain access to special events, discounts and offers.
We are offering annual Memberships for individuals, couples, family passes (2 adults and up to 2 children), as well as a concession rate for the over 65s. There is something for everyone!  The memberships are affordable and offer great value for money - with a chance to immerse yourself in a complete Hundertwasser Art Centre experience.
For those who want an elevated experience - we offer the opportunity to support our activities on a deeper level.  A bespoke range of options within Circle of Supporters offer all the Membership benefits, plus access to exclusive events and retail opportunities along with additional recognition and experiences. Circle of Supporters Members will have a more customized way to engage with our objectives and activities.
If you have any questions, please contact fundraising@hundertwasserartcentre.co.nz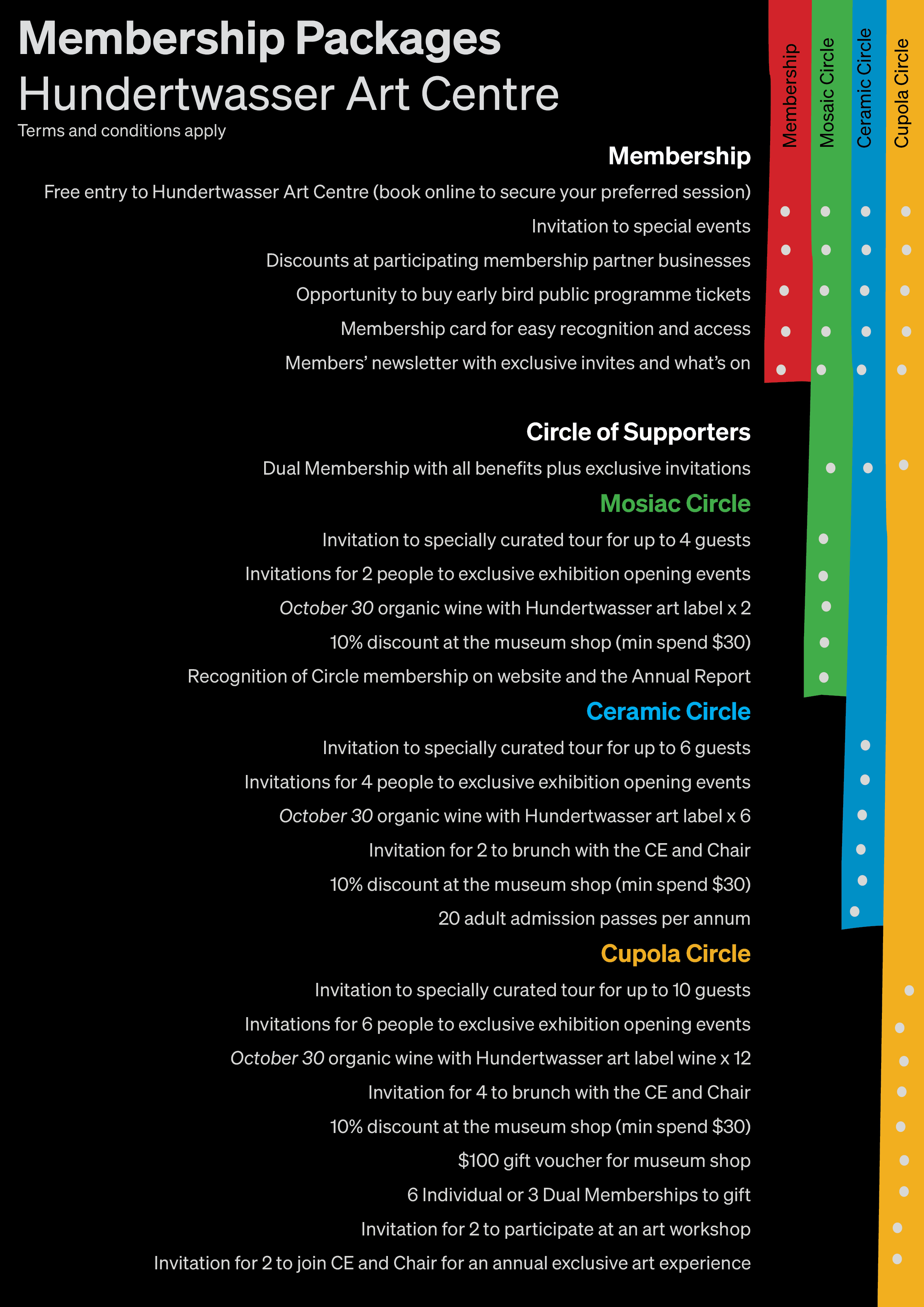 Membership
Individual $69.00
Dual $109.25
Family (5) $138.00
65+ $57.50
All prices quoted include GST
Circle of Supporters
Mosaic Circle $1,150  
Ceramic Circle $2,875 
Cupola Circle $5,750 
All prices are annual and include GST

Membership Expression of Interest