Hundertwasser Art Centre is located on the waterfront next to Hātea River in Whangārei City.
Whangārei is the 'gathering place of the whales' and is New Zealand's northernmost city. Known as the gateway to the 'winterless north' and the Bay of Islands, the region's subtropical natural beauty is hard to beat. There is much to do in and around the city, whether it be exploring the nearby beaches and walks, or simply experiencing the local shops and restaurants.
Whangārei is on State Highway 1, approximately two hours' drive north of Auckland. Once you reach Whangārei, follow the signage to the waterfront. Hundertwasser Art Centre is situated in the Town Basin, on the banks of the Hātea River, beside the marina.
Bicycles, scooters and motorcycles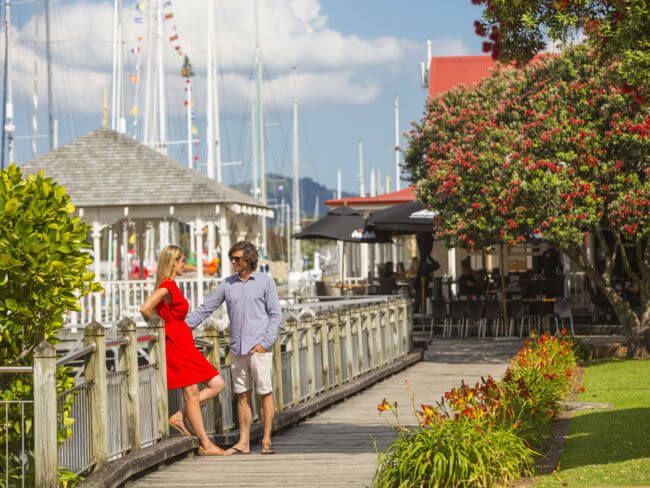 Top 10 things to do in Whangārei
Hātea Loop – Huarahi o te Whai (Pathway of Opportunity)
Otuihau - Whangārei Falls​
Explore the beaches around Whangārei
Romantic activities in Whangārei for couples
11 more things you can't miss in Whangārei