Time
19 February — 11 June
Exhibition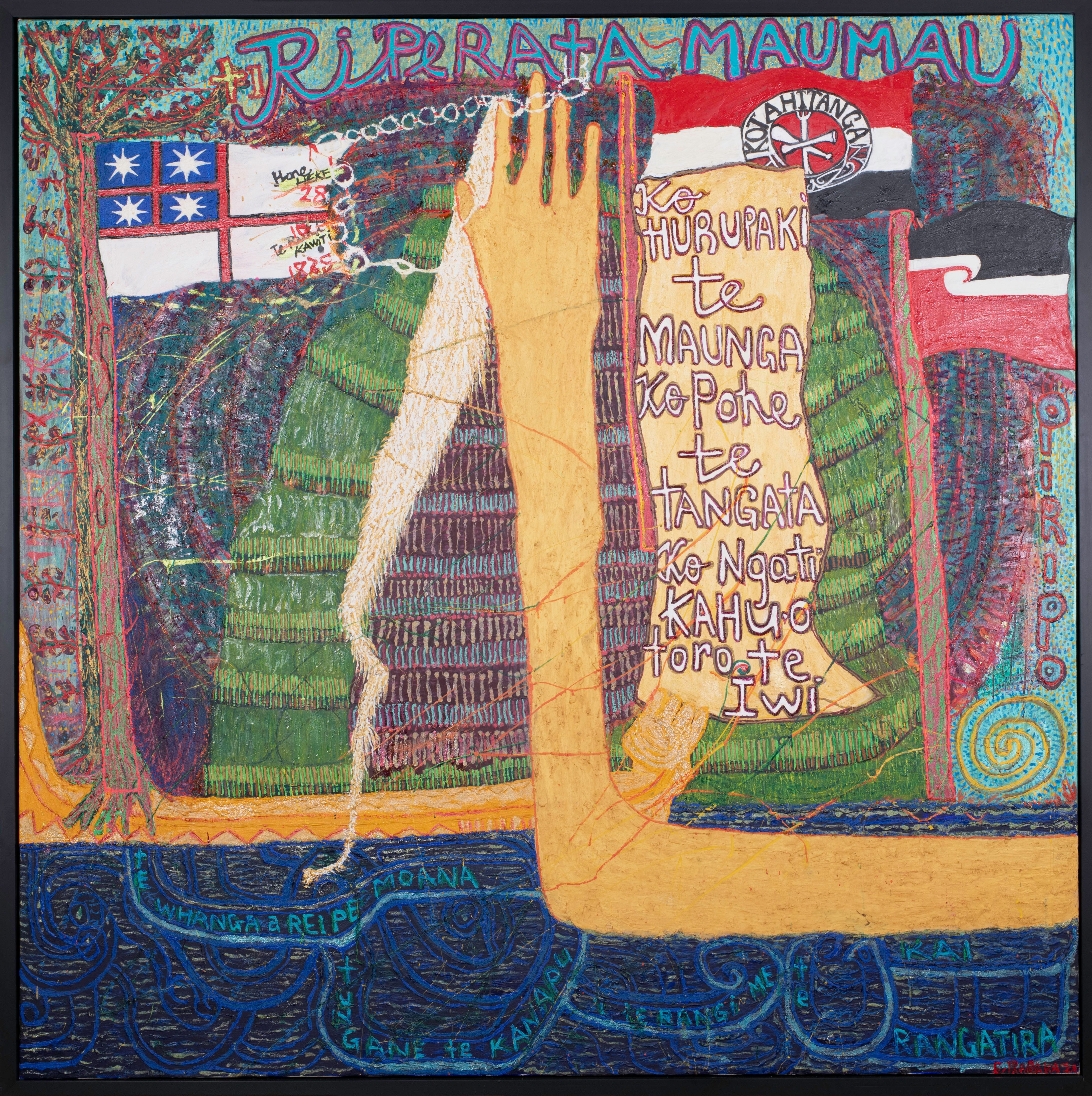 The opening exhibition for the Wairau Māori Art Gallery presents a strong and very Northland-centric opening message and statement. It presents an inter-generational exhibition starting with some of the iconic first-generation contemporary Māori artists alongside some of our established and recent Māori art stars to speak powerfully to the importance of Te Tai Tokerau and Ngā Puhi artists to the legacy of Māori art.
To this idea the notion of a waka moving Māori arts and artists forward is the symbolic reference explored in the opening show. With the waterway adjacent to the Gallery outside and the cultural importance to site taken into consideration the title of the opening exhibition plays on these ideas of navigation and plotting future pathways.
The title of the opening exhibition is Puhi Ariki which pays tribute to the importance of the plumes that adorn sailing waka where puhi-maroke (the dry plume) sits above the puhi-mākū (the wet plume) at the tauihu (bow) of the waka. At the rear found atop of the taurapa (stern post) can be found the plume named puhi-ariki. It is said the that when the waka moves through the water with ease and in unison the puhi-ariki plumage shall glide along the water. Puhi Ariki is offered as a metaphor about balance, order, prosperity, and growth. This waka (being the Wairau Māori Art Gallery) is navigating future aspirations for Māori art, artists, and its place within the region and indeed for Ngā Puhi arts development within that vision and aspiration.